We are always seeking in our solutions to reduce the environmental impact and carbon footprint while exceeding the most demanding expectations of our clients.
We provide efficiency
And stability to the teams
Which require a constant temperature to ensure business continuity and customer satisfaction. That is why we specialize in offering tailored solutions, capable of optimizing cooling and humidity at ideal levels, thus protecting the integrity and performance of critical infrastructure.
SERVICES
Our cooling systems guarantee:
Energy efficiency

Proactive Maintenance

Environmental sustainability

Specialized Technical Support

Chillers (Distribution of chilled water)

Condensers and Humidifiers

Perimeter Air Conditioners

Inrow Air Conditioners

Rack Type Air Conditioners

Wall Air Conditioners

Comfort Air Conditioners
Descargar catálogo
Contact
We are at your service, leave us your name and contact information and an advisor will contact you.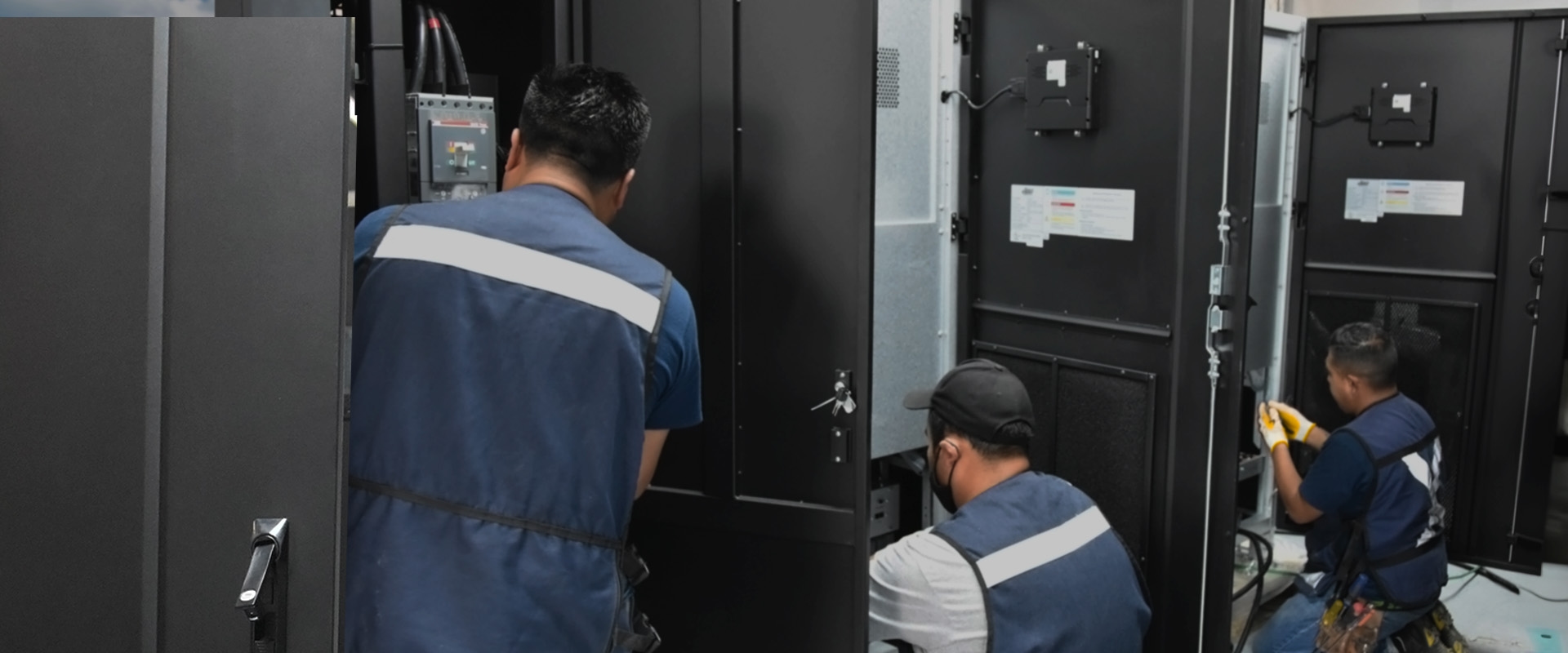 Customers
SATISFIED
There is no one better than our clients to talk about our work, they trust our commitment to excellent service.
More success stories